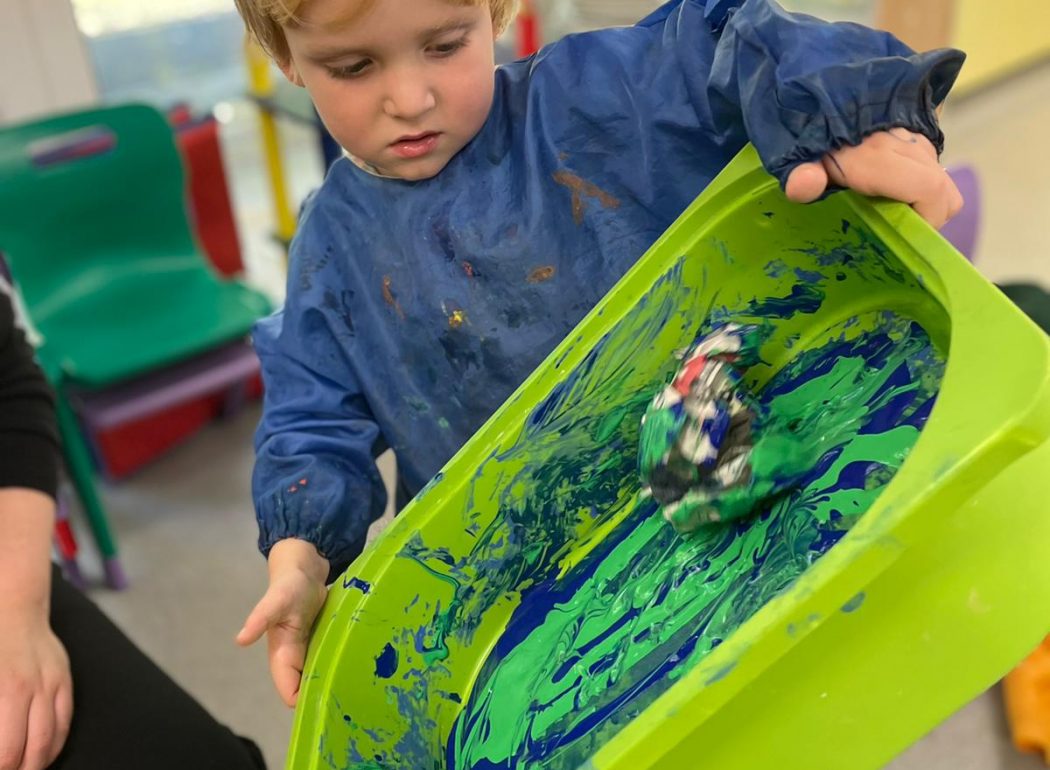 Our children have spent the last 4 weeks learning all about Space! We have learnt about our place in the solar system and significant people that have shaped our understanding of Space and space travel. We have spent time watching rockets taking off and moon landings! We recreated these through music and movement and even taken part in some cosmic yoga! We transformed our home corners in to space stations and played with small world figures of the important people such as Neil Armstrong, Mae Jemison and Tim Peake. Some of our children made their own name rockets and practiced their cutting and sticking and letter recognition. Our baby bees enjoyed taking part in asteroid toss games to practice their gross motor skills and extending their love of filling and emptying!
We have explored textures of the planets through messy play, built their own rockets and developed their gross motor skills and physical development with our Astronaut training! We also had a visit from some aliens who helped us learn about outer space and in turn we taught them about us and our own planet. We introduced some math's problem solving by asking the children to order planets and alien underpants in size and shape order!
We've also explored provocation tables for space which have sparked our investigation and interest.
Next we will be learning all about christmas!